I've been feeding my obsession with tassels lately. Ever since I made these 5 minute tassels a few weeks ago, it looks as though my tassel fascination is just getting started. 
It's just too good, too easy, and too quick of a DIY to ignore, not to mention it is so affordable.
This time, I'm giving my tassels a little weight and dimension.  With 3 skeins of embroidery floss in 3 color tones, I'm creating beautiful ombre tassels fit for any type of decor style. 
And for some texture and interest, I'm adding wood beads to the loop. By adding a little tape to the end, I can easily thread the beads onto the embroidery floss and then tie the ends together.
The clean look of the wood bead against the soft colorful tassel work so well together.
It's the perfect accent to a glass bottle or a decorative pillow.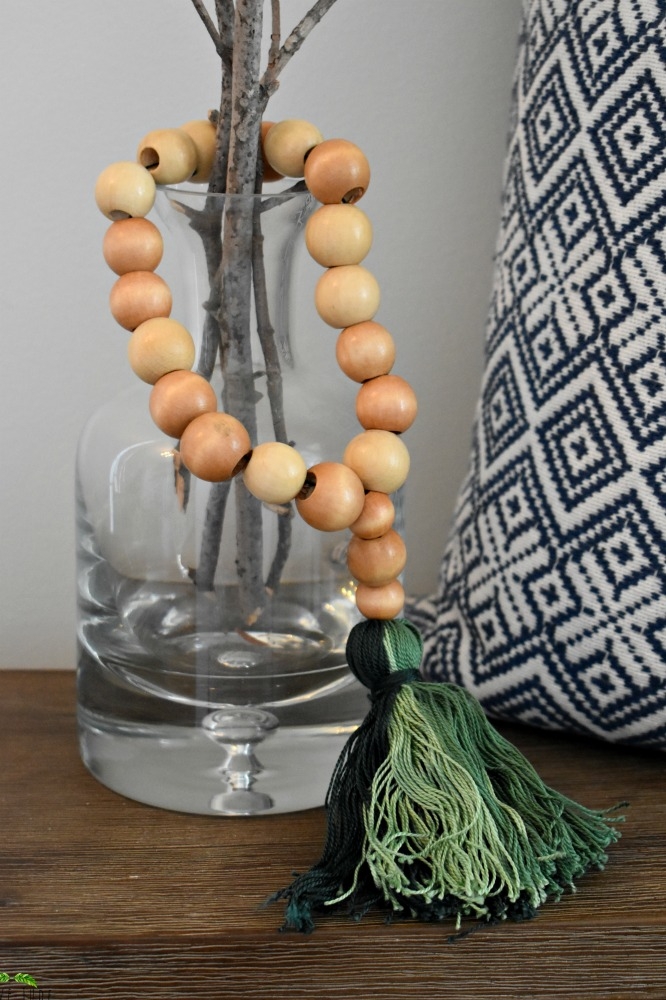 And the ombre effect is so fun!
I even added some rustic twine and dark stained beads to this tassel, giving it more texture and beauty. 
They are like jewelry for your home! Drape them on your vases or your mantle. Hang them on a doorknob. They are the perfect finishing touch in an otherwise simple space. 
Wouldn't these be perfect hostess gifts!? Toss one on a wine bottle in your hosts favorite color to give it some personality.
What are you making today?