One-bite appetizers that will leave your guests begging for the recipe. 
We all have that one recipe from our childhood that sparks a feeling of nostalgia. That one dish that, as the smell lingers in the kitchen, you are comforted in ways that are almost indescribable.
For me, that one dish is my mom's toasted cheese and dill squares. They always made an appearance at every holiday and every dinner party my mom hosted.
As soon as my mom brought them out on a tray, they were quickly consumed, leaving us all begging for more. My brothers and I were always wild about them!
And that is how they got their nickname in our family…
"Scoobies."
Just like Scooby Doo and his bite-sized Scooby Snacks, we went bonkers for these savory little bites. We still do. In fact, everyone does as soon as they taste them.
They require minimal ingredients, most of which are already in your pantry. They are easy to assemble. And best of all, they can be stored in your freezer for up to 3 weeks.
Once baked, these crispy-on-the-outside and cheesy-on-the-inside "Scoobies" are a timeless classic and they will be the first appetizer to disappear at your party.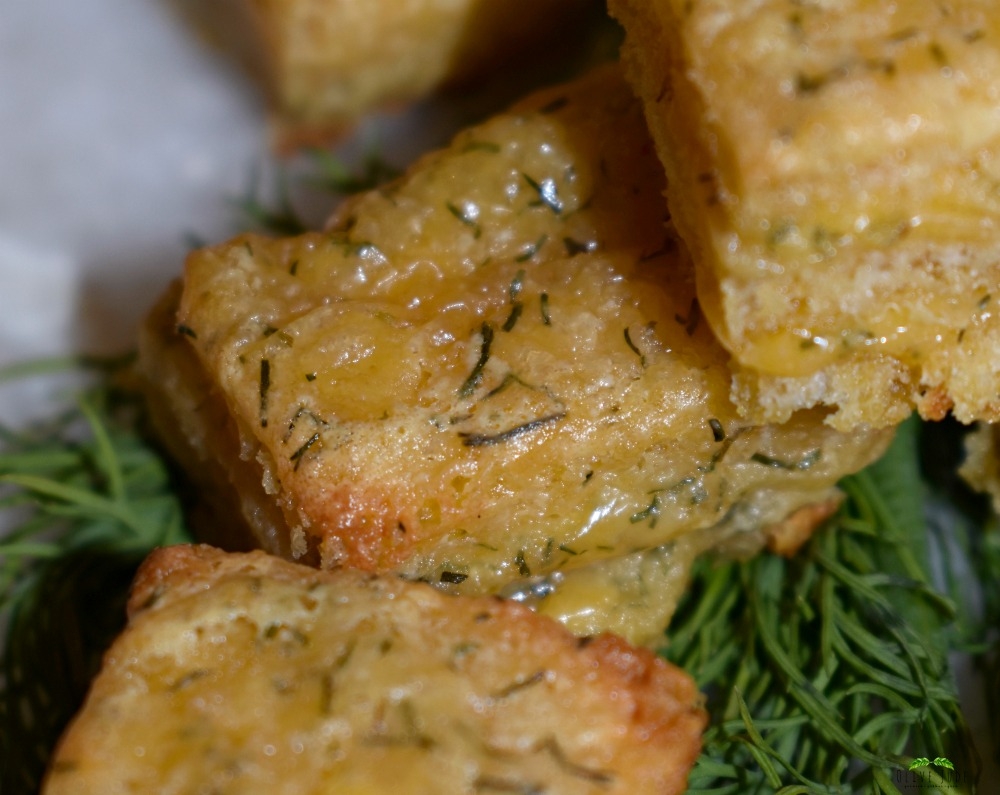 This is a gem of a recipe and it holds so much meaning to me.
For more nostalgic recipes from my childhood, check out this Heath Bar Coffee Cake and this Old Fashioned Pickle Dip.
Do you have a favorite childhood recipe?
Toasted Cheese and Dill Hors D'Oeuvres
One-bite appetizers that will leave your guests begging for the recipe.
Ingredients
1

loaf Pepperidge Farm Very Thin White Bread

2

jars Kraft Old English Cheese Spread

1

stick margarine or butter

softened

1/2

tsp

Onion Powder

1/2

tsp

Beau Monde seasoning

3/4

tsp

dried dill weed

1/4

tsp

Worcestershire Sauce
Instructions
Stack several slices of bread and cut off the crusts.

Mix all remaining ingredients together in a bowl using a fork to combine well.

Carefully spread cheese mixture evenly over 3 slices of bread and stack slices evenly.

You should be able to make 9 squares.

Spread any remaining cheese around the edges of the stacked bread.

Place on a cookie sheet and pop in the freezer for a few minutes to firm up.

Cut each stack into 9 even squares, leaving space between each piece.

Cover and freeze.

When ready to use, bake entire sheet pan (or grab what you need) at 350 degrees for 15 minutes.

Let sit for a minute before transferring to a serving platter.
Recipe Notes
Can be stored in the freezer for up to 3 weeks.
If you want to make immediately, reduce cooking time to 8-10 minutes.