A light and crowd pleasing hors d'oeuvre that is perfect for throwing together last minute! 
Are you ready for it?
It's the easiest, tastiest, most irresistible appetizer. 
My SIL served this years ago at a get together and I've been making it ever since as a quick-go-to crowd pleasing hors d'oeuvre. 
Simply spread a thin layer of cream cheese onto a platter. 
Top that layer with a very thin layer of wasabi paste.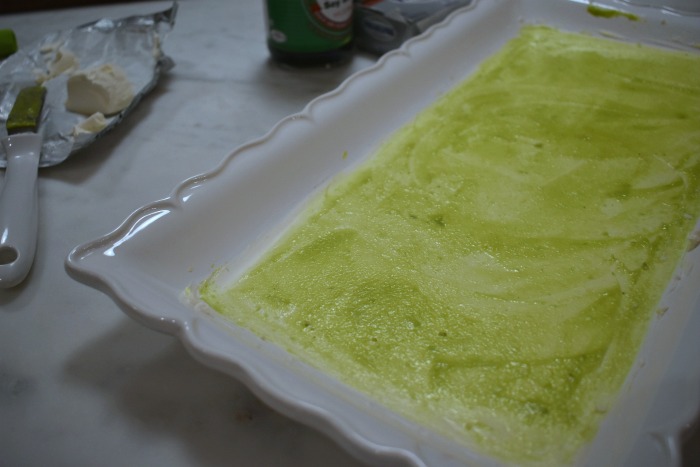 Give it a sprinkling of fresh cut scallions and some black sesame seeds. 
Finally, top it with some soy sauce. 
Serve with crisp rice crackers! 
There you have it! You'll always have a clean platter by the end of the evening. Everyone loves this!
Do you have a quick appetizer for last minute guests?

Wasabi Dip
Ingredients
1 8 oz block of cream cheese
Wasabi paste
Soy sauce
Scallions
Black sesame seeds
Rice crackers
Instructions
Spread a thin layer of cream cheese on a platter.
Top it with a thin layer of the wasabi paste.
Scatter thinly sliced scallions over the top.
Sprinkle black sesame seeds over the top.
Drizzle soy sauce on top.
Serve with rice crackers.